Leader in Digital Transformation
Digital Plants of the future is set to transform the overall operations and reduce costs, improve efficiency, and increase revenues. PIC clinched the prestigious Asian Downstream Summit Award 2019 in the category of 'Best Digital Transformation Program'.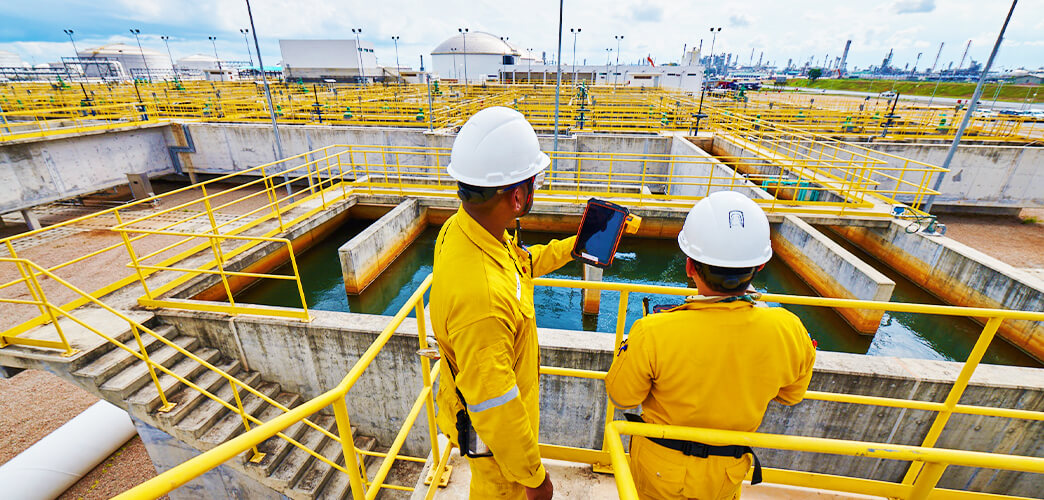 Digital Technologies Game-changer
Digitalisation was embedded in the overall plant design of PIC, raising the bar in the Asian Oil and Gas industries.
Integrating Operational Technology and Information Technology in plant assets optimises plant operations and enhances safety.
The plants are connected to a larger digital ecosystem which not only enable agile operations but also furnishes the capability to make informed decisions in order to rapidly adapt to changes in operational and market conditions.
Furthermore, digitalisation unlocks the power of data, where measurements and analysis are critical in the aspirations to net zero carbon emissions (NZCE).
Robust digital infrastructure incorporated into PIC's design includes sophisticated digital highways across the entire PIC Complex, linked by a 500km fibre-optic backbone.
Advanced hardware and innovative software, protected with the highest levels of cybersecurity, enable users to work seamlessly and, at the same time, enabling fast data-driven decision-making and fostering cross- functional collaboration.
Digitalisation provides full visibility and transparency of plant operations, eliminates human error, increases efficiency, enables fast data-driven decision making, fosters cross-functional collaboration, and empowers users to constantly anticipate opportunities and manage risks with business value in mind.