12 · May · 2023
Rejoicing After Three Years of Absence, PCG Celebrates Hari Raya with its Stakeholders
Kuala Lumpur, 12 May – PETRONAS Chemicals Group Berhad (PCG) recently organised a Hari Raya celebration for its stakeholders in conjunction with the festive season, reuniting everyone under one roof after three years.
PCG Managing Director / Chief Executive Officer, Ir. Mohd Yusri Mohamed Yusof hosted the event and thanked customers for joining the celebration, "We want our guests to have a great time and rejoice during this festive season, as Hari Raya is all about the spirit of togetherness. This get-together is a symbolic gesture of our appreciation for their strong support and loyalty towards PCG all these years; we are truly grateful as they are the backbone of our business."
Customers rejoicing at PCG's Hari Raya Open House. From the left: PT Anugerah Kimia Indonesia's Vice President Director Mohd Nazmi Amat Yahaya and President Director Bapak Muliady Jahja, PCG's MD/CEO Ir. Mohd Yusri Mohamed Yusof, PT AKR Corporindo Tbk's President Director Bapak Haryanto Adikoesoemo and Head of Commercial for Chemical & Logistic Bapak Ongkowijono Soehardjo Hartono, and also PCG's Finance-Commercial Senior Manager Mohd Akmal Azahari.
Clad in traditional attires, the guests enjoyed an array of local cuisines and a line-up of special performances as they socialised and had a good time among each other's company.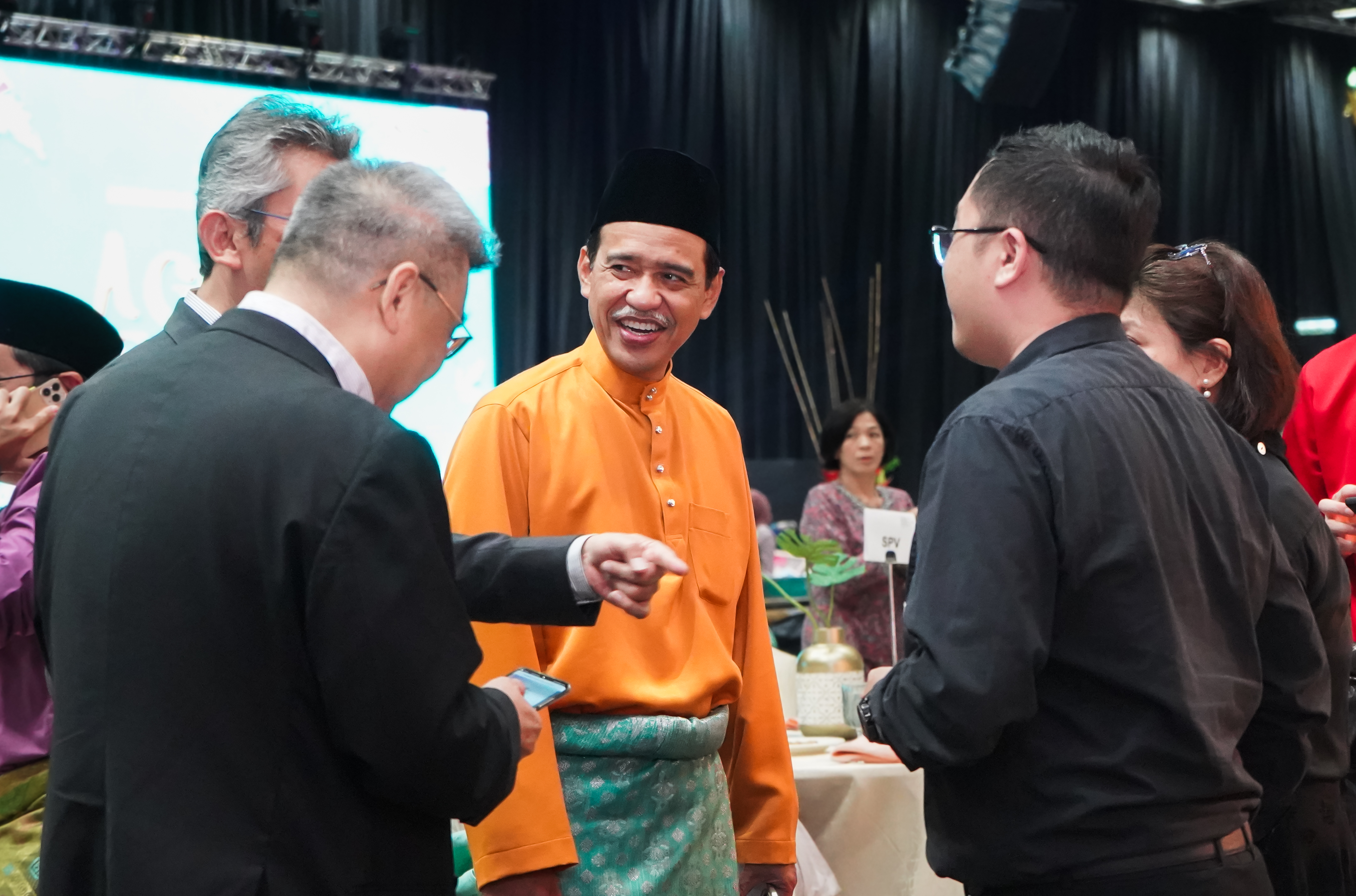 PCG MD/CEO Ir. Mohd Yusri Mohamed Yusof celebrating with customers at PCG's Hari Raya Open House.