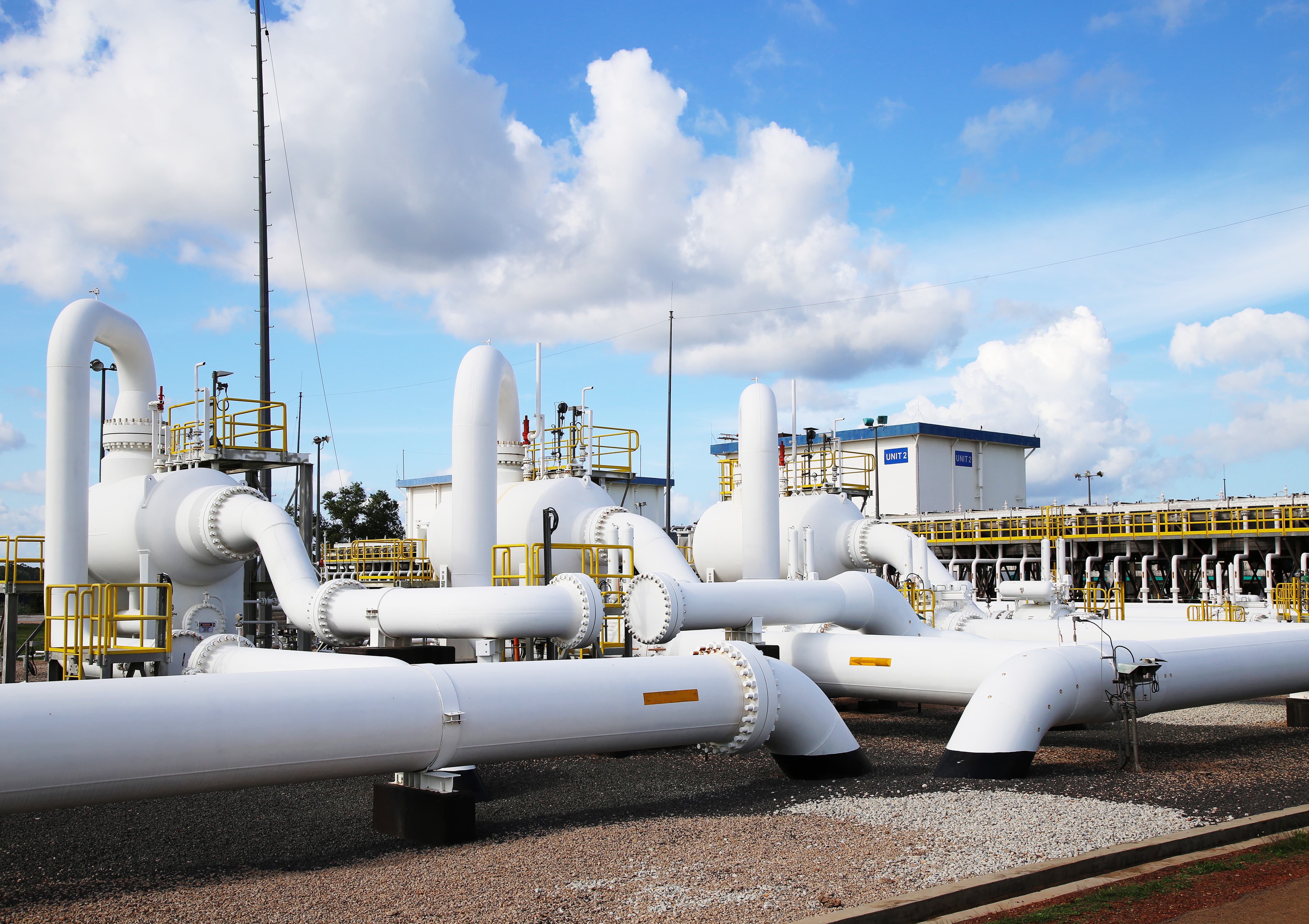 Our Gas Transportation and Regasification (GTR) Division runs the 2,623km Peninsular Gas Utilisation (PGU) pipeline network which mainly transport sales gas to power sectors, petrochemical plants and various industry across Peninsular Malaysia, including export to Singapore. Currently, there are 4 entry points into PGU that is from Kertih, Pengerang, Sungai Udang, and also from Thailand. Gas is a low-carbon fuel and the cleanest of the fossil fuels in the generation of power.
Gas Transmission is operated from our PETRONAS Gas Control Centre in Segamat, Johor. At present, our current PGU pipeline network has the capacity to transport up to 3,500 mmscfd of gas and our PGU or Regasification Terminal (RGT) services tariffs are regionally competitive and regulated by Energy Commission.
With over 30 years of operational experience in the country, and through effective management of the PGU supply and delivery chain, we have been a reliable gas transporter in delivering gas to our customers, with world class reliability as well as availability.
In line with the Malaysian Government's aspiration for gas market liberalization under the 12th Malaysian Plan, PGB is opening up available capacity of our regasification terminals and pipelines to be utilised by qualified shippers. This is a step taken by the company to promote importation of liquefied natural gas and the growth of the national gas industry subsequently contributing to the Energy Commission's efforts to secure and manage energy supplies for Malaysia's growing domestic demand and economic growth.