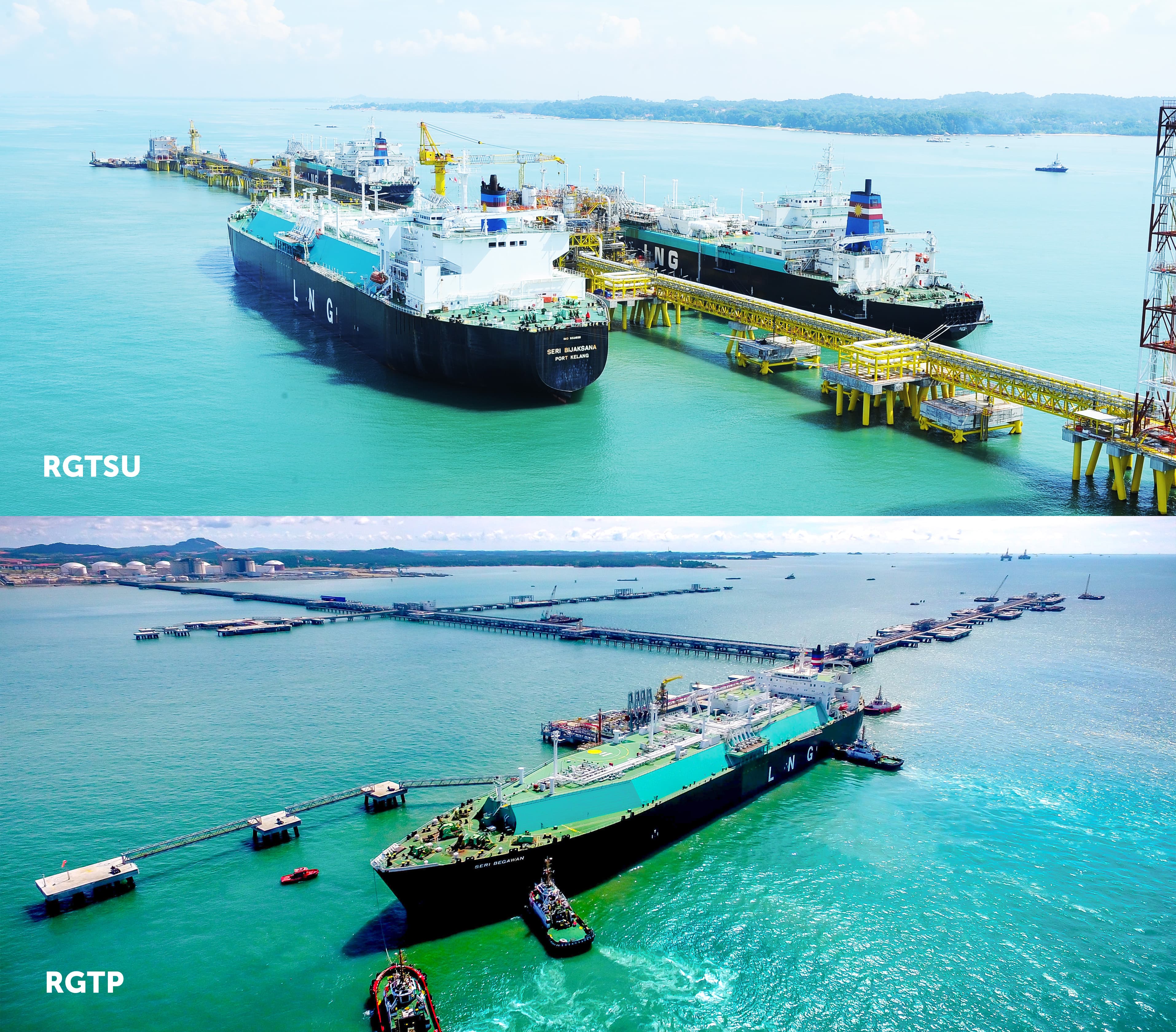 Our offshore Liquefied Natural Gas (LNG) Regasification Terminal in Sungai Udang, Melaka (RGTSU) and our LNG Regasification Terminal in Pengerang, Johor (RGTP) are part of our Regasification business' facilities. RGTSU began its commercial operation in the second quarter of 2013, while RGTP began its commercial operation in the four quarter of 2017.
The facilities receive vessels carrying LNG from around the world and offer a wide range of services including:
LNG regasification (Capacity: 500 mmscfd at RGTSU & 490 mmscfd at RGTP)
LNG reloading
Gassing Up Cooling Down
LNG Truck loading facility
In line with the Malaysian Government's aspiration for gas market liberalization under the 12th Malaysian Plan, PGB is opening up available capacity of our regasification terminals and pipelines to be utilised by qualified shippers. This is a step taken by the company to promote importation of liquefied natural gas and the growth of the national gas industry subsequently contributing to the Energy Commission's efforts to secure and manage energy supplies for Malaysia's growing domestic demand and economic growth.
As part of the Malaysian Government's Third-Party Access framework for the domestic gas infrastructure industry, we welcome inquiries from potential new customers on matters regarding access to our facilities.