Environmental Sustainability
Being Responsible to the Environment
At PGB, we ensure our processes and systems are running efficiently as part of our effort to minimise impact of air emission towards environmental and climate change. We are committed to comply with the air emission limit as stipulated in the Environmental Quality (Clean Air) Regulations, 2014.
We are steadfast in developing an energy culture and become cost effective production unit by implementing the energy and loss management system. We take proactive steps in energy conservation as well as reduction in GHG emissions through continuous improvements in the plant design and operation. We ensure that we run our business by taking a foremost account in energy utilisation efficiency and reduction/elimination of wasteful energy in any form.
Our effort is driven by PETRONAS Carbon commitment, PETRONAS' Climate Change
Position and Net Zero Carbon Emission (NZCE) Aspiration by 2050 that has been announced by PETRONAS President & Group CEO during PETRONAS President townhall last year. PGB has been selected as one of the team members in the committee to generate Gas and Power NZCE Roadmap; aligning well with Strategic Initiative and Key Results Area that link with 301Q99 Pushing Forward Game Plan.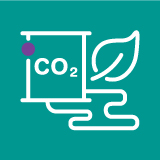 GHG Emission
For CO2 GHG Emission, greenhouse gas emission (GHG) was reduced by 15% in 2020; as compared to 2019. This reduction of 0.7 million tonne CO2e GHG as compared to 2019; is equivalent to total of 142,000 vehicles off the road for a period of one year.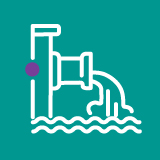 Water Management
For Water Management; our improved operation and maintenance; has resulted in further reduction of 7% water withdrawal in 2020 as compared to 2019; which is equivalent to 0.5 million m3. This total of 0.5 million m3; is equivalent to supply to 6815 individuals for one whole year.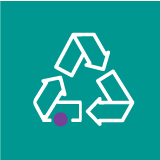 Waste Management
For Waste Management; 65% of our waste are managed by the 3R method (Reduce, Reuse, Recycle); resulting in a 17% increment from 2019. This higher percentage of 3R translated into less wastes being disposed.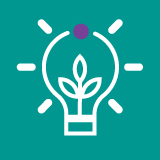 Energy
For Energy efficiency; Improved energy management throughout our operations; have resulted in a reduction of 4.5 million GJ; which is enough to supply power to about 415,000 homes per year.