Economic Sustainability
Progressive partner anchoring on operational and commercial excellence as well as growth.
PGB was set up as an infrastructure company to facilitate the monetisation of
Malaysia's upstream gas resources. Our operating philosophy has always been about providing clean and low-carbon energy to Malaysia to ensure sustainable environment.
Over the years, the role has further evolved as PGB moved further downstream with our entry into Utilities business where we become the industry that uses gas as a feedstock to generate electricity, steam and industrial gases.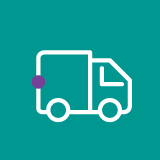 LNG Truck Loading at RGTP
On 8 September 2020, RGTP launched its LNG Truck Loading Facility as part of PETRONAS Virtual Pipeline System (VPS) in Peninsular Malaysia. This is a significant milestone for PGB as we become part of a business solution to enable gas supply to small-scale customers and off-grid customers located away from Peninsular Gas Utilisation Network.
RGTP provides loading and logistic services for LNG trucks prior to their journey to deliver the LNG to the customers. The facility has four loading bays that can cater up to 36 loadings per day. Since its commissioning, we successfully completed 65 loadings in 2020.
LNG Reloading at RGTSU
On 26 October 2020, PGB introduced its first ancillary service at RGTSU with the successful commissioning of LNG Reloading service. This is as part of the LNG Bunkering service, another integrated value chain project which establishes PETRONAS' position as one of the first service providers in Southeast Asia.
The launch of the bunkering service began at RGTSU, where the LNG was loaded from our modified Floating Storage Unit 1 into MV Avenir Advantage, PETRONAS' first LNG bunkering vessel. The vessel then sailed for the ship-to-ship transfer to SIEM Aristotle off Pasir Gudang waters in Johor.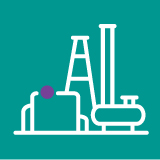 Gassing Up & Cooling Down (GUCD)
GUCD is a specialised service introduced in 2019 to bring the storage tanks on LNG carriers, after dry-docking, to a natural environment and cool it down to cryogenic temperature, of -160°C, before loading its next cargo.