We are promoting Third-Party Access to our gas infrastructure as part of our commitment towards supporting the opening up of the domestic gas market.
Access Arrangement: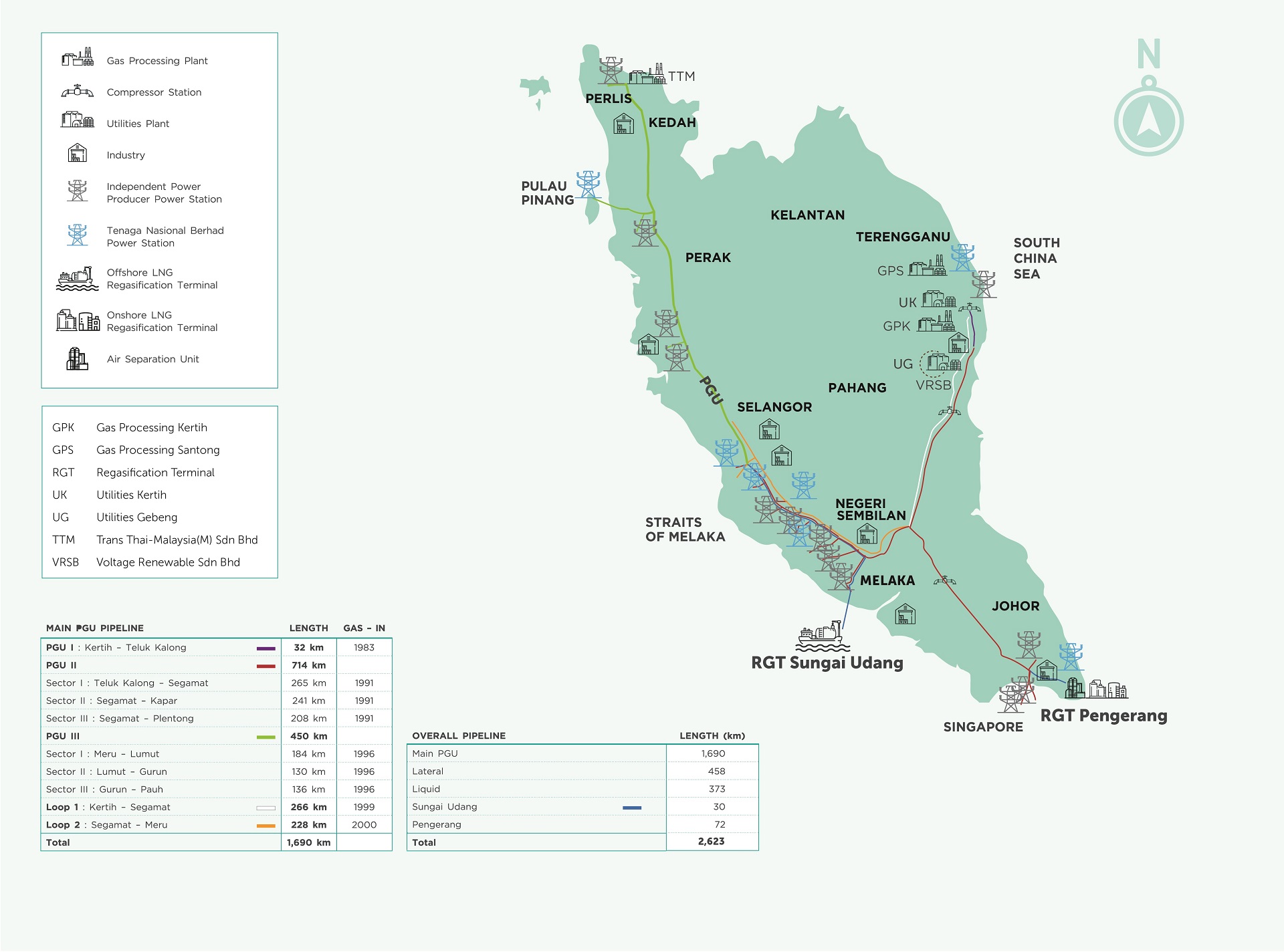 Tariffs under the Third Party Access (TPA) System for:
Peninsular Gas Utilisation (PGU)
Regasificaton Terminal Sg Udang (RGTSU) in Melaka
Regasification Terminal Pengerang (RGTP) in Johor
Effective 1 January 2023, the tariffs for Regulatory Period 2 (RP2) for period from 1 January 2023 until 31 December 2025 for the following facilities under PGB Group of Companies, are as follows:
Gas Facilities
IBR Based Tariffs

PGU

Year 2023: RM1.061*/Gj/Day
Year 2024-2025: RM1.063/Gj/Day

PGU II Sector 3 Project Compressor Relocation (SCORE), which aims to supply gas to Singapore.

RM1.614/Gj/day

RGTSU

RM3.455/GJ/Day

RGTP

RM3.165/GJ/Day
Note:  GJ means Giga Joule.
Note (*)
There is a downward adjustment of RM0.002/GJ/day to PGU tariff as part of the annual IBR Tariff adjustment process to account for additional revenue received in the preceding year (i.e. year 2022).  Therefore, the applicable PGU tariff effective 1 January 2023 to 31 December 2023 is RM1.061/GJ/day.
Please refer to the available firm capacity below:
For further enquiry on our products and services, please
contact us